Welcome to Risö stugor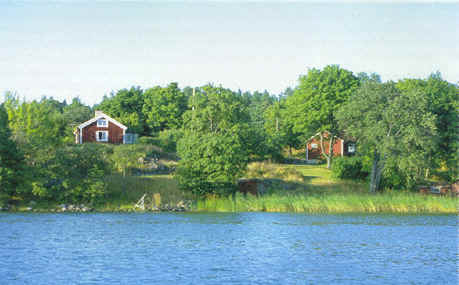 Welcome to Risö houses, which are located in the unique archipelago of Sankt Anna.
Not many places in the world have a variety and beauty such as the Swedish waterbased countryside.
Our houses are situated in a genuine rustic environment on the isle of Risö.
The island has a compelling mixture of different natural types,
such as for example; lush pastures, windy beachmeadows,
open cropfields and pure unharmed forests.
There are widespread fishingareas in the waters surrounding the island
and also excellent possibilities for bathing.
Most of our foreign guest has complimented us for the tranquillity
and special sense of freedom found in our grand landscape.
We hope to give you just that peace of mind if you choose to spend your vacation with us.